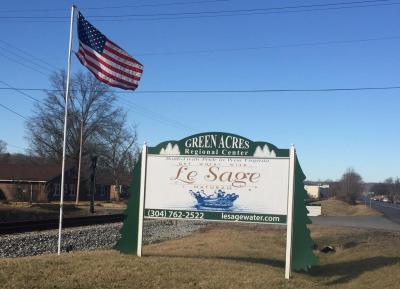 If you're in the area, stop by and take a tour! The welcome mat is always out!!
Our campus is unique in the United States, and everybody who has visited us has left with a deep appreciation for what we're doing. Come alone or bring a group and see for yourself how we are able to find a place for just about anybody! We're only 12 miles north of Huntington on Route 2. If using a GPS, it's 7830 Ohio River Road, Lesage, West Virginia 25537 or use the Google map below.
Just contact us to schedule a tour. We're here Monday through Friday 8 AM to 4 PM. Take home some award-winning LeSage Natural, then walk over and visit Granny Hatfield's Greenhouse while you are here!
After you finish your visit, be sure to stop down and see our buddies at the world-famous Hillbilly Hotdogs for lunch or dinner! They're just 3 miles down the road. (While you're there, look for the LeSage Natural water in their cooler with their personalized label!! It's awesome!)